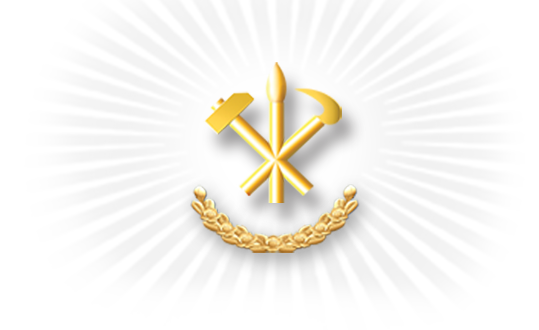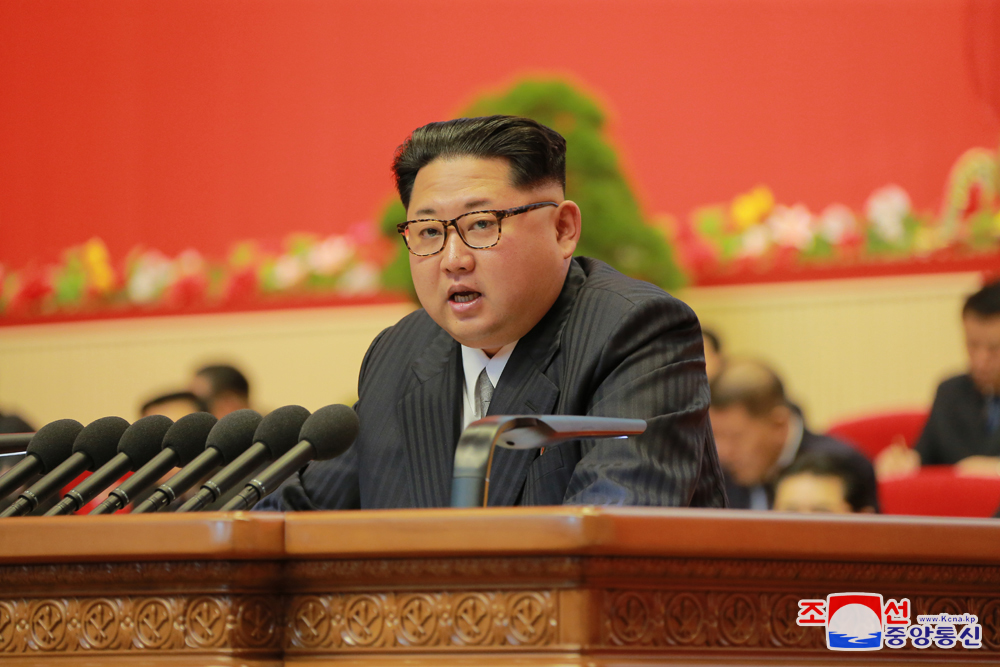 Kim Jong Un delivers a report to the Seventh Congress of the Workers' Party of Korea on the work of its Central Committee.
[May Juche 105 (2016)]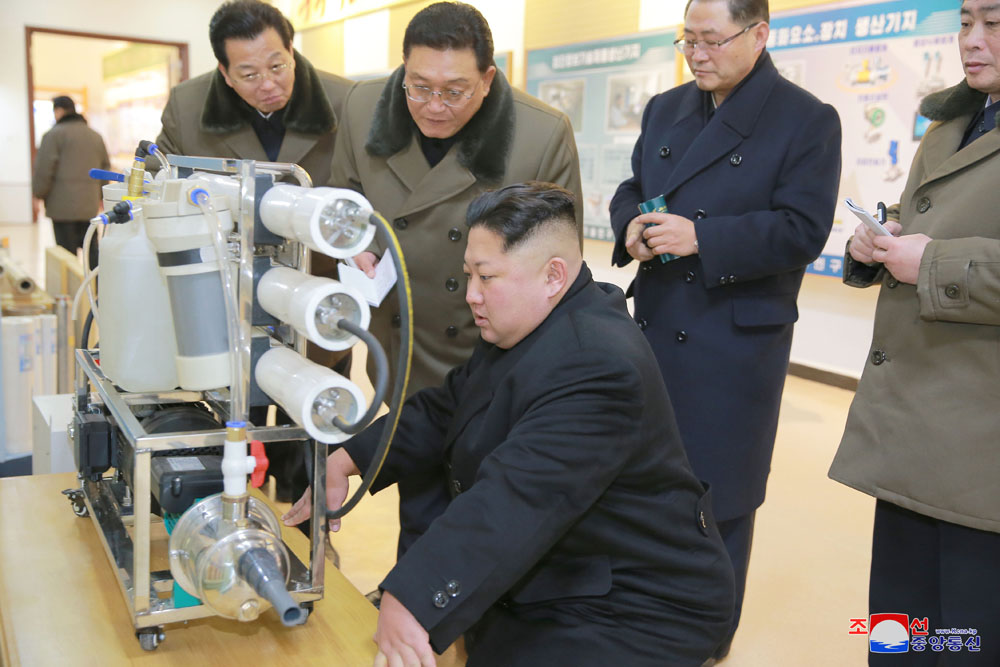 Kim Jong Un visits the State Academy of Sciences. [January Juche 107 (2018)]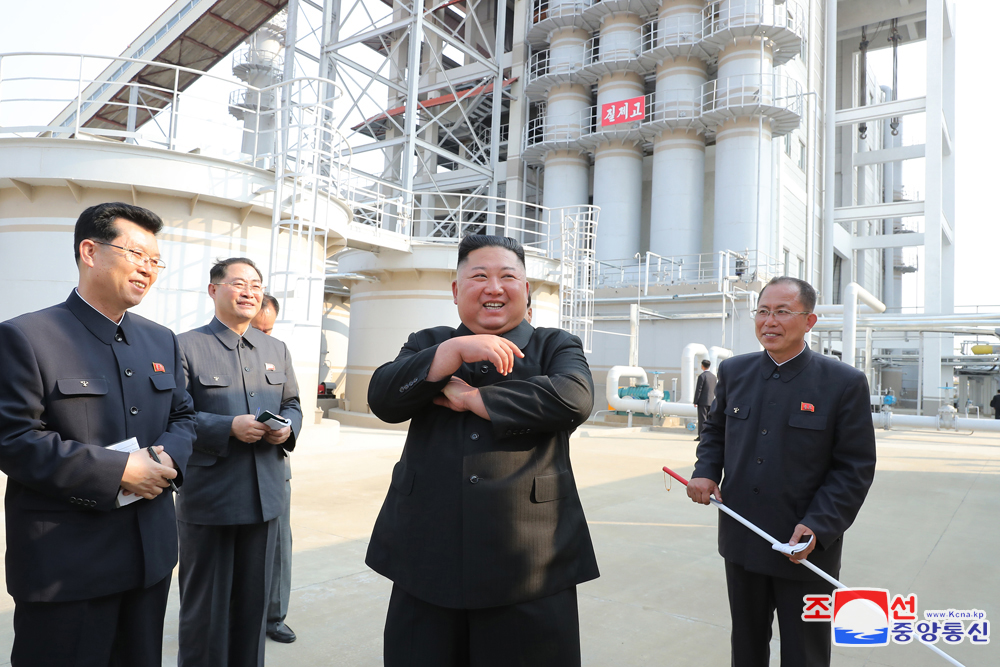 Kim Jong Un looks round the completed Sunchon Phosphatic Fertilizer Factory. [May Juche 109 (2020)]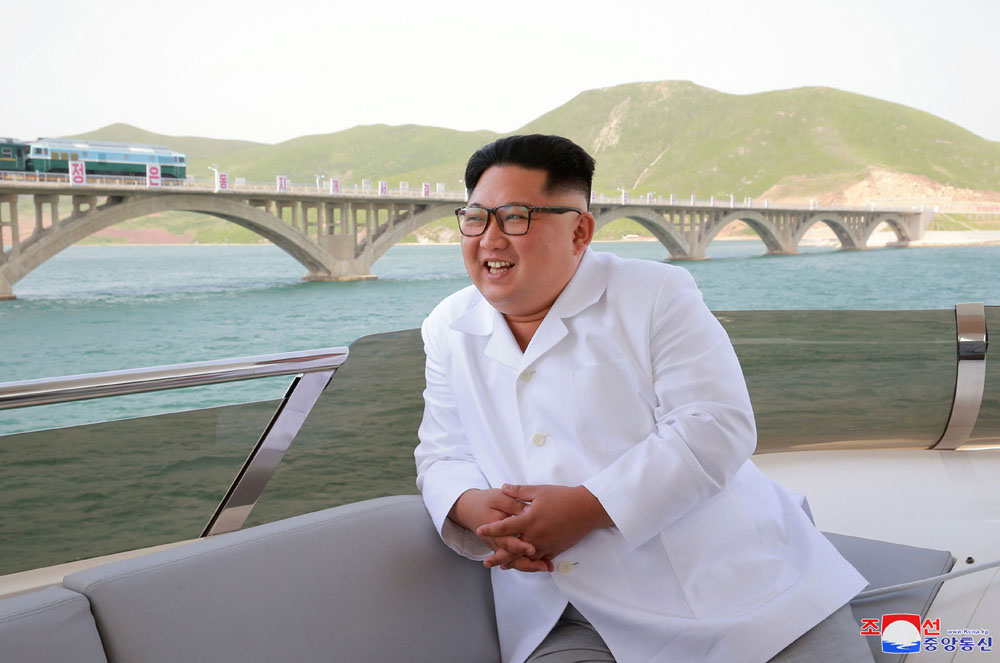 Kim Jong Un learns in detail about the completed Koam-Tapchon Railway. [May Juche 107 (2018)]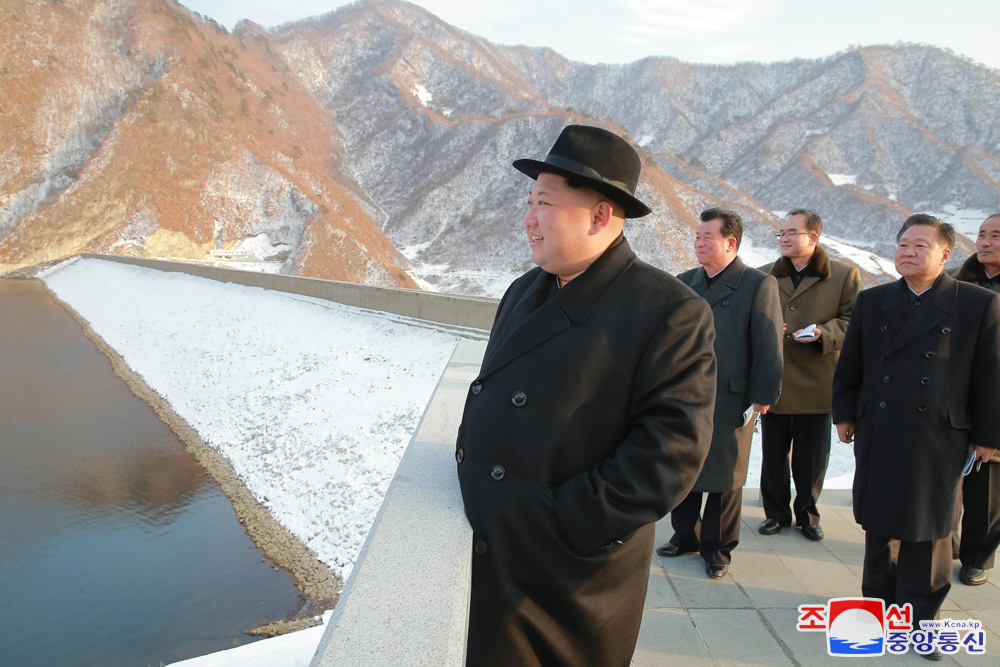 Kim Jong Un visits the Wonsan Army-People Power Station. [December Juche 105 (2016)]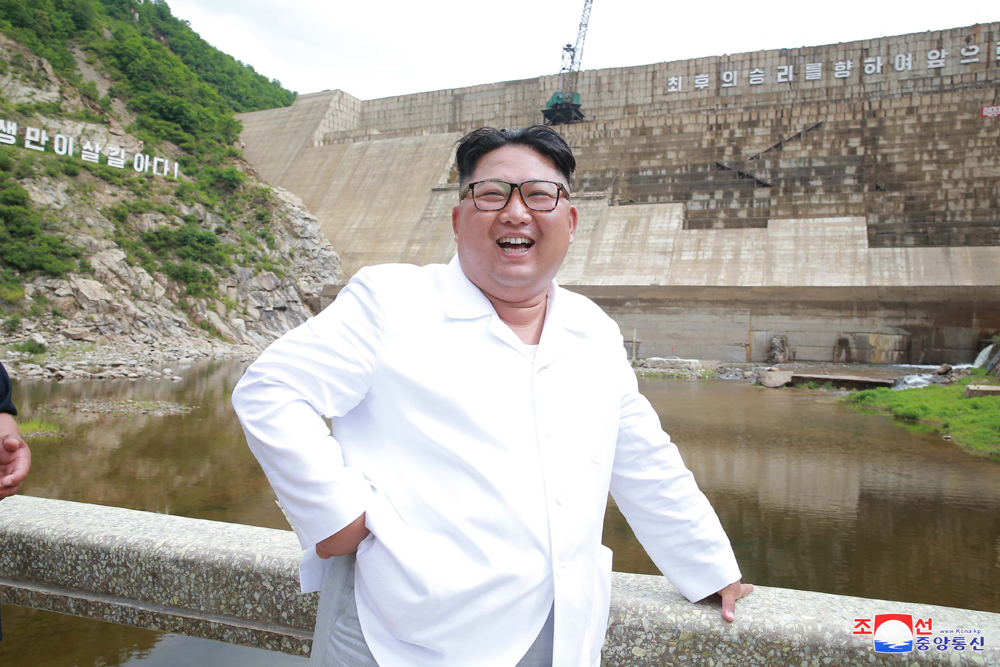 Kim Jong Un inspects the Orangchon Power Station under construction. [July Juche 107 (2018)]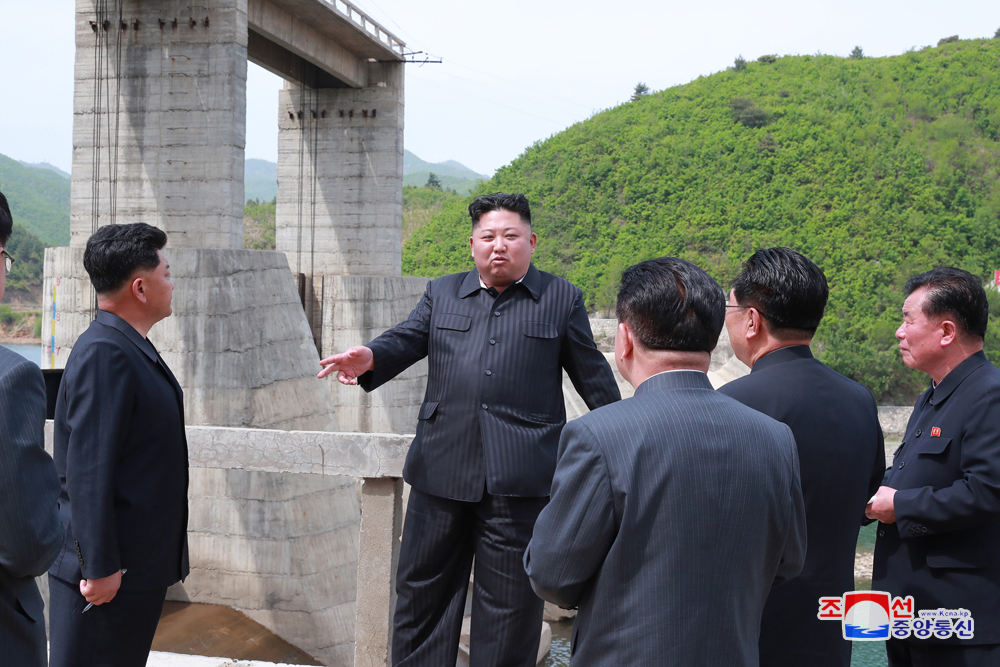 Kim Jong Un visits Kumyagang Power Station No. 2. [May Juche 108 (2019)]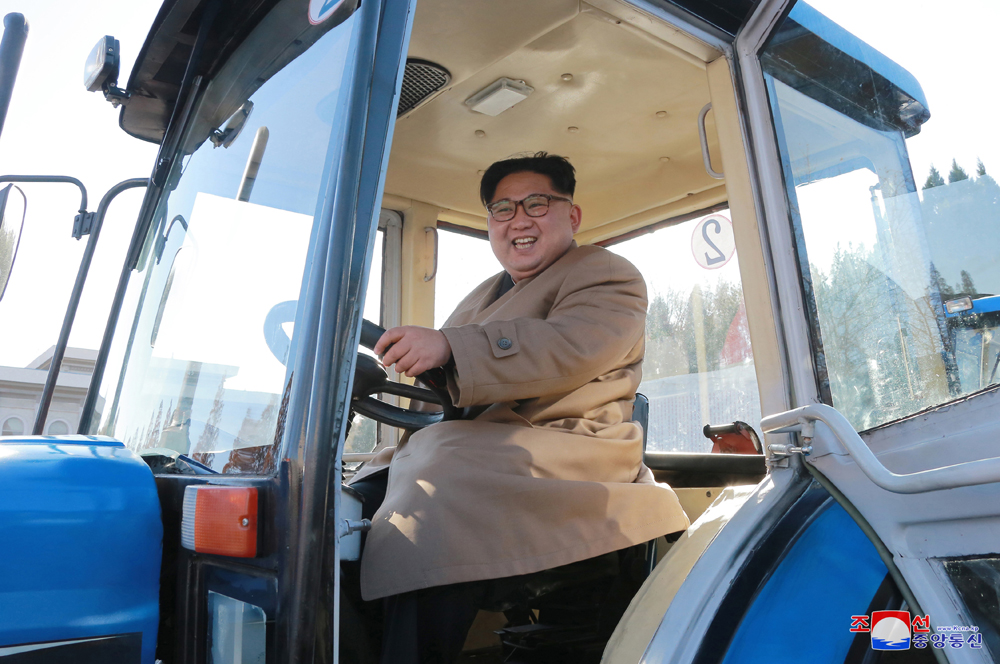 Kim Jong Un examines the performance and technical specifications of a prototype tractor produced by the Kumsong Tractor Factory. [November Juche 106 (2017)]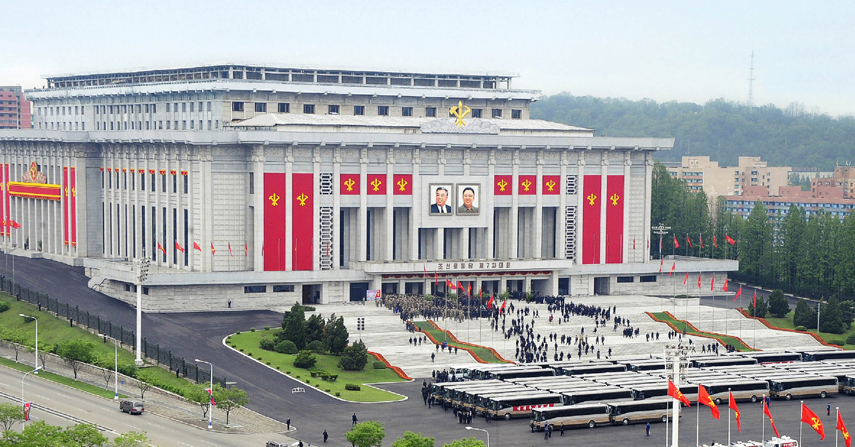 At the Seventh Congress of the Workers' Party of Korea held in May Juche 105 (2016) Supreme Leader Kim Jong Un put forward the slogan "Let the whole Party make selfless, devoted efforts for the good of the great people!" And he stressed that the whole Party should regard it as an iron rule to respect the people, defend their destiny and give the highest and absolute priority to their interests and comfort.
The WPK, which regards the people-first principle as its political ideal and making selfless, devoted efforts for the good of the people as its revolutionary climate, has set the issue of ensuring their safety and interests as the task of overriding importance and made strenuous efforts to this end.
Under the warm care of the WPK for promoting the people's wellbeing, a large number of industrial establishments have been built or renovated to push forward the country's economic development. Modern streets, bases for cultural and leisure activities, baby homes, orphanages, old people's homes, sanatoria for war veterans and other structures for the people mushroomed in different parts of the country. ...