Match of National Men's Soccer Team Enjoyed
Kim Jong Un, First Secretary of the Workers' Party of Korea, First Chairman of the DPRK National Defence Commission and Supreme Commander of the Korean People's Army, directed a match of the national men's soccer team, which is scheduled to participate in the upcoming 17th Asian Games.
The match was played between the national team and Jebi, in which the former routed the latter by 12-0.
When the supreme leader appeared in the rostrum of the venue, all the spectators welcomed him in enthusiastic cheers.
UNSC's Measure Blasted
The Foreign Ministry of the DPRK on July 19 released the following statement as regards the fact that the sincere and positive efforts of the DPRK have been disregarded and an abnormal situation of the peace and security on the Korean peninsula being gravely threatened is being re-presented due to the hostile policies towards the DPRK pursued by the US and its allied forces.
The UN Security Council at its informal consultative meeting held on July 17 staged a farce of condemning the DPRK's launch of short-range missiles, calling it a "violation of its resolutions."
The UNSC has persistently overlooked the US madcap war maneuvers for aggression and nuclear threat and took issue with the inevitable option taken by the DPRK to cope with them and censured it. This is absolutely intolerable.
Arirang Patent & Trademark Office
The Arirang Patent & Trademark Office (APTO) located in downtown of Pyongyang, the capital of the DPRK, is a professional agency which deals with IP rights such as patent, trademark and copyrights, and lawsuits related to them.
APTO employs scores of doctors of engineering and laws, patent and trademark attorneys who graduated from the post-graduate course, translators and lawyers.
It conducts its business in close contact with CCPIT Patent & Trademark Law Office, Shanghai Patent & Trademark Law Office, COHAUSZ & FLORACK in Germany and other agencies.
Traditional Foods
Sinsollo, Pyongyang onban and kimchi were awarded gold prizes in the 1st food festival of Asia held last October in Beijing, co-sponsored by the World Cook Federation and the Cookery Association of China.
Sinsollo is the name of the vessel (a chafing dish) in which the dish is served; it also means the dish cooked in the vessel. The dish tastes marvelous and looks elegant as a complex of dainties of all lands and seas. Made up with over 30 kinds of raw materials, it is still favoured by Koreans.
Pyongyang onban is boiled rice in chicken soup garnished with mung-bean pancake, chicken and mushroom. This is a composite nutrition food containing most of the nutritive elements essential for human body.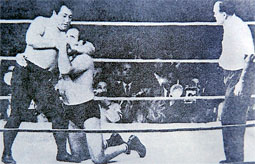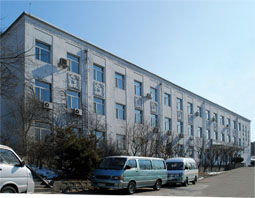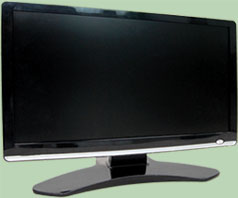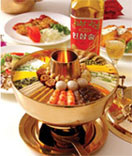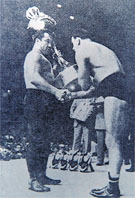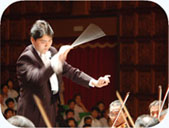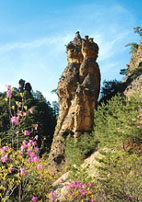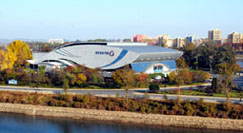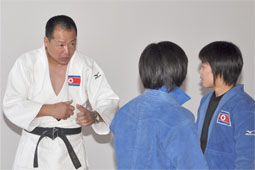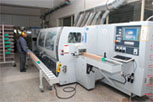 Celebrated Mountains of Korea ::

1/4


/ 14

Time-honoured History & Brilliant Culture


New entries of music