Kim Il Sung's Reminiscences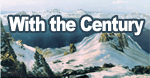 New Information
Periodicals

Pictorial KOREA [09]

Magazine KOREA TODAY [09]

Magazine FOREIGN TRADE [03]
E-bookshop
Photos

Meari Shooting Gallery

Three Charters for National Reunification Memorial Tower

Revolutionary Site on Ssuk Island

Apartment Houses for Teaching Staff of Kim Il Sung University

Tower of the Juche Idea

Arch of Triumph


1 / 3


Concert Given by Moranbong Band Enjoyed
Kim Jong Un, First Secretary of the Workers' Party of Korea, First Chairman of the National Defence Commission of the DPRK and Supreme Commander of the Korean People's Army, together with Ri Sol Ju, enjoyed a concert of new music pieces given by the Moranbong Band at the Mansudae Art Theatre on September 3.
Among the audience were Hwang Pyong So, Kim Ki Nam, Choe Ryong Hae, Kim Yang Gon, Kim Yo Jong, Ri Jae Il and other senior officials of the Party and the army.
Also enjoying the performance were officials, creators and artistes in the field of art of the army and society, officials and writers of the Ministry of Culture, the Central Committee of the General Federation of the Unions of Art and Literature of Korea and the Central Committee of the Writers Union of Korea and teachers and researchers in the field of art education.
American Sentenced to 6-year Prison Term
Miller Matthew Todd, an American tourist who committed an anti-DPRK act during entry procedures in April, was tried on September 14 in the Supreme Court of the DPRK.
He was sentenced to six years in compulsory labour.
Boa Immunoinvigorating Injection
Boa Immunoinvigorating Injection is a specific remedy for activating the function of organism which is prepared by extracting and separating low-molecular peptide and amino acids from boa by means of sophisticated technology. They have a peculiar pharmacological effect on the system. It helps regenerate and regulate immunity and metabolism, invigorate the proliferation of tissue cells and improve nutrition lesion. It is free from side effects and toxicity.
When boa preserved in alcohol or its taffy is used as a medicine, low-molecular peptide is not easily absorbed into the system through a gastrointestinal tract but this injection is prepared so that its peptide is to be completely absorbed into it. Accordingly, it produces a remarkable effect which cannot be obtained by other medicines in treating incurable diseases and shows marvelous effects in improving mental and physical ability, enhancing skin beauty and retarding ageing.
In particular, it is highly efficacious for treatment of psoriasis and resistant tuberculosis caused by administration of various drugs that are acknowledged currently as obstinate diseases, and sexual dysfunction manifested in those of middle age or over.
Disabled but Hopeful (2)
The promising dancer
Ju Su Yang, 17, is deaf and dumb. She has a quick eye for learning things. When she dances a trio dance with Ryu Jin Hyok and Won Song Min who are also deaf and dumb according to the teacher's hand signals, people admire her surprising talent. She has an extraordinary ability to express her emotion by movements. There is always smile on her face, but if she fails to finish the day's training task, her face turns moody.
Jon Kyong Sim, her instructor and a member of the Korea Association of the Disabled Artists under the Central Committee of the Korea Federation for the Protection of the Disabled, says, "She won't take it easy however strongly I urge. She insists she wants to see as soon as possible people shed tears of admiration for her, not tears of sympathy."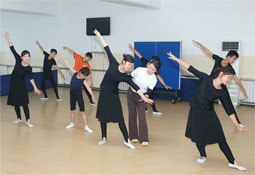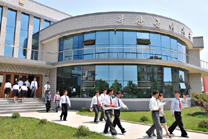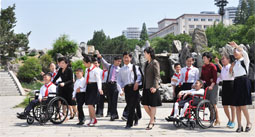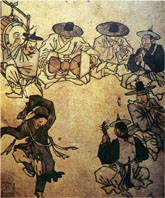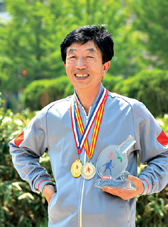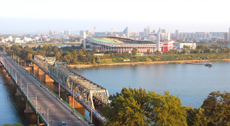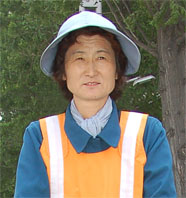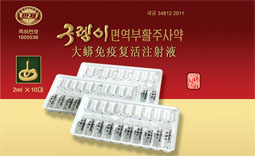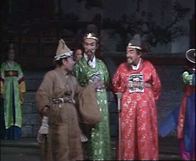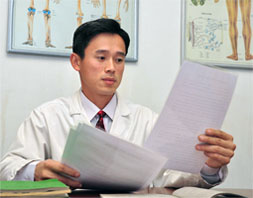 Celebrated Mountains of Korea ::

1/4


/ 14

Time-honoured History & Brilliant Culture


New entries of music