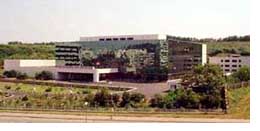 The Korea Computer Centre (KCC), the leading IT R& D base of the DPRK, was founded on October 24, 1990 under the careful guidance of President Kim Il Sung and leader Kim Jong Il.
It develops and supplies software and hardware products for various fields such as operating system, computer network, control & signal processing, biosignal processing and information security, and supports software development for important national projects.
It controls eight specialized centres for development and production, development-supporting groups such as quality control centre and information service centre as well as 11 provincial information centres.
It also runs the KCC Information Technology College and the Information Technology Institute to reinforce and replenish its technical force and to meet the demands from different sectors of the country.
Its powerful research groups based in scientific research and educational institutions constitute another of its driving forces.
KCC has branch offices, joint ventures and marketing offices in Germany, China, Syria, Arab Emirates and elsewhere, and promotes technical cooperation and exchange with blue-chip IT companies and high-profile scientific research institutions at home and abroad.
Relying on its core stock of technology, it has set an immediate goal: to reach the world standards and clinch a place in the world market in the coming few years in the development of Linux-based operating system and appliocations, computer-aided high technology and services.
To this end, it stresses the training of IT elites and the production, quality authentication and international standardization of main and new products based on appropriate market strategy and powerful software development groups, and accelerates custom-development projects and technical service.