Ryonpho Greenhouse Farm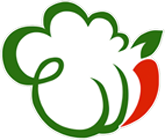 A modern greenhouse vegetable production base, the biggest of its kind in the DPRK, has been built in the Ryonpho area in Hamju County, South Hamgyong Province.
Such advanced technologies as hydroponic cultivation and comprehensive nutritious liquid analysing system and modern equipment and facilities have been introduced into greenhouses of the Ryonpho Greenhouse Farm to firmly guarantee high productivity.
Covering an area of 280 hectares, the farm consists of more than 850 blocks of hydroponic and soil greenhouses in good harmony with over 1 000 dwelling houses, schools, a hall of culture and comprehensive public service facilities.
The farm with a capacity of producing tens of thousands of tons of vegetables has been built in a matter of over 230 days. It is a precious entity produced thanks to the policy of the Workers' Party of Korea which devotes all for the wellbeing of people.